Erin wanted a funky urban look for her engagement session. When we went to the location Matt didn't seem too impressed, but come on Matt you can't deny that....
Old crappy cars look pretty cool
and junk yards are so very lovely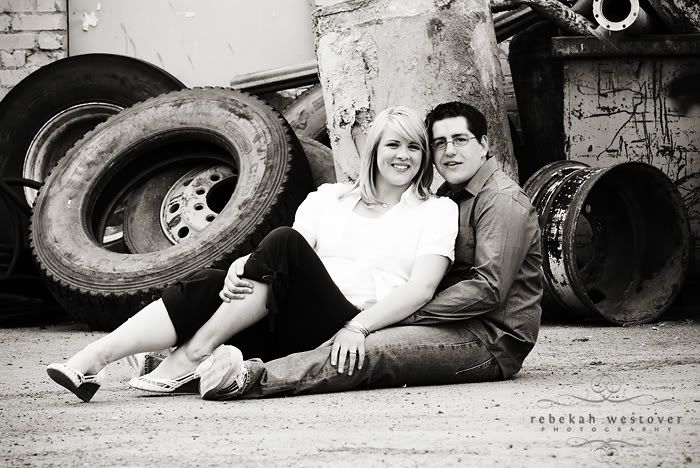 and of course scummy courtyards never looked better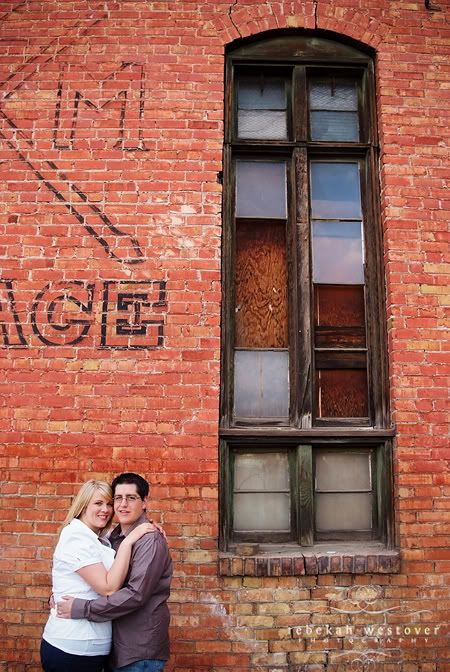 and old blue warehouses are SO pretty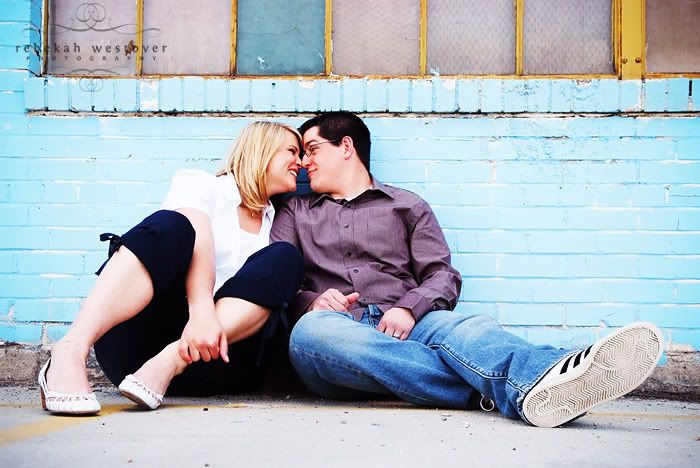 And what better place to have your fiance sit then on the asphalt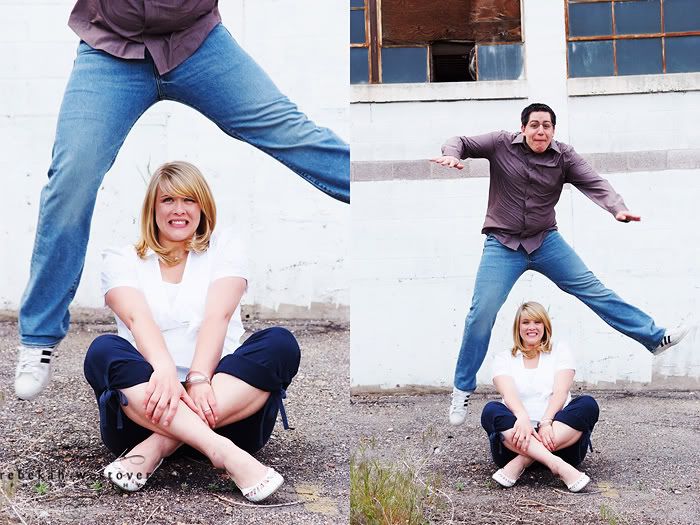 And isn't there a song about "tractors being sexy"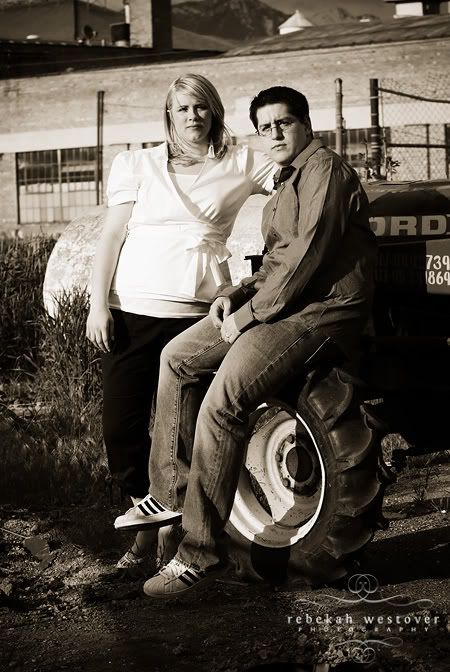 Thanks guys, I had a blast!!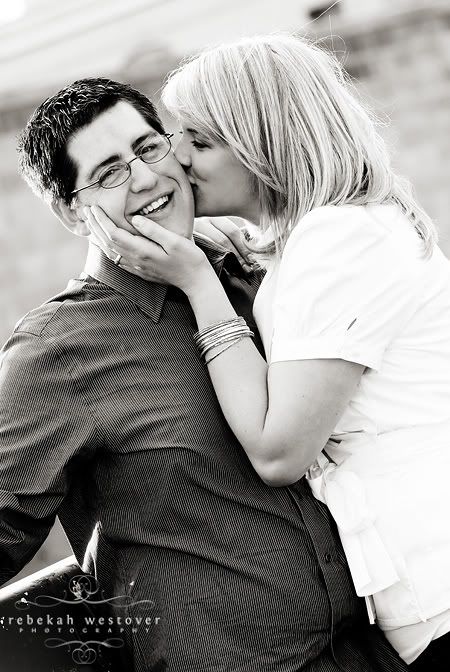 Quick photobooth session:0)