This year I am offering some BEAUTIFUL Christmas cards for my clients. I am so excited about them because they are super cool and original. Kind of untraditional colors and looks, but it works perfectly with my style. Check some of them out below: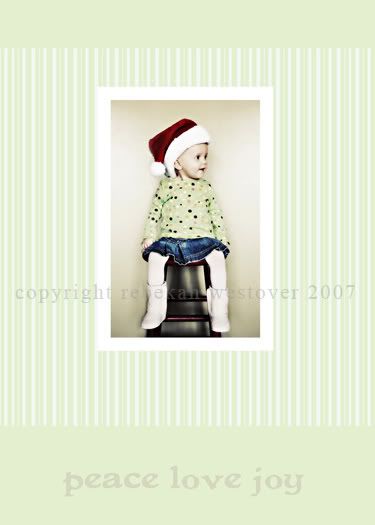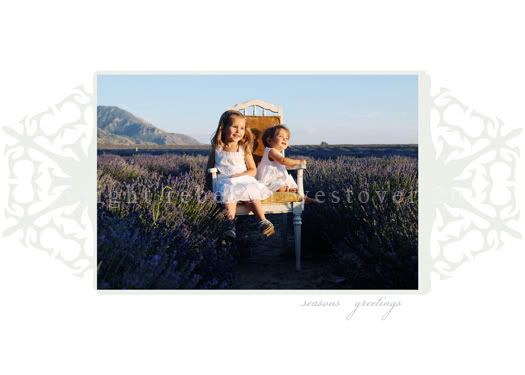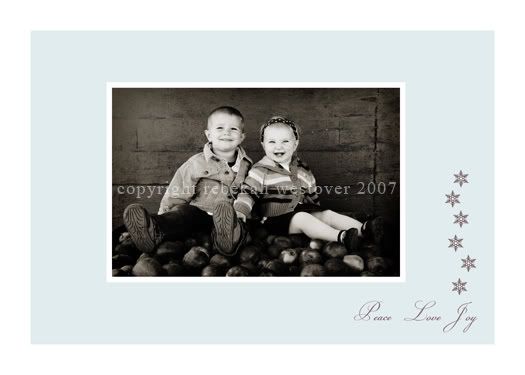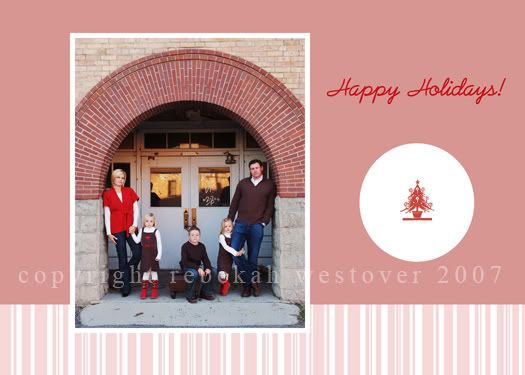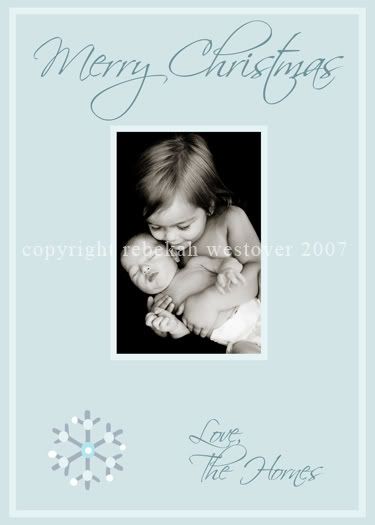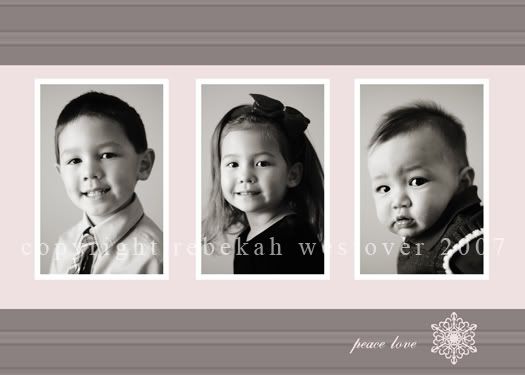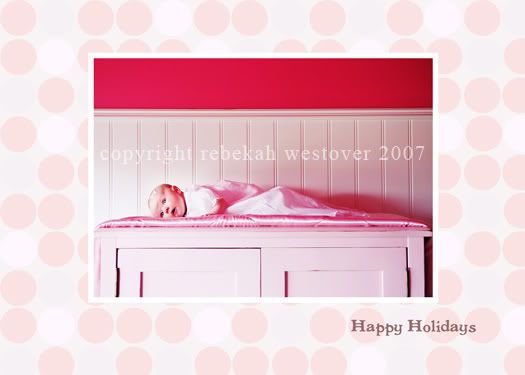 Details about the Christmas cards:
-They come in a 5x7 size and are
NOT
printed on photo paper. They are printed on what is known as PEARL archival paper. It's very thick (almost like cardstock) and has a shimmery, pearl-like finish to it. It's hard to explain but I've ordered my samples and as soon as they arrive I will post pictures of the physical samples.
-They come with your choice of WHITE or PARCHMENT colored envelopes.
-There are 18 different card designs to choose from.
-You may choose one of the 18 designs for the front of the card (with your choice of pictures). And if you wish you may choose
ONE
picture to go on the back of the card. Only ONE picture on the back. NO CUSTOM DESIGNS AVAILABLE FOR THE BACK OF THE CARD.
-You may add personalized text to the card. For example: With Love (and then your family name), Wishing you a Happy Holiday Season, From our Family to Yours.....
-You MUST be one of my clients, and you MUST use pictures that I have taken for you. No Exceptions.
-The cards come in increments of 25. Meaning you can order 25, 50, 75, 100 etc. If you only need 40 cards, you would have to order 50.
-The cost is $2.00 per card.
This is the one I ordered for my studio samples:
THE FRONT: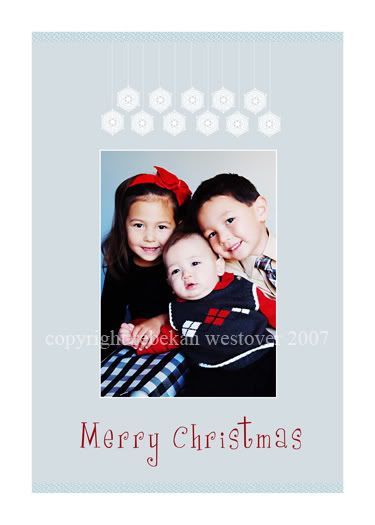 THE BACK:
TO VIEW ALL OF THE DESIGNS CLICK
HERE
. THEY WILL BE LISTED UNDER "HOLIDAY CARDS" IN THE PHOTOGRAPHERS SHOWCASE CATEGORY (AT THE VERY TOP OF THE PAGE).
THE FIRST 5 CLIENTS WHO ORDER CHRISTMAS CARDS THROUGH ME WILL RECEIVE A 10% DISCOUNT OFF THEIR ENTIRE ORDER.
Contact me with any questions.