I've been so excited to post Heather's bridals! We had so much fun at the stinky beach in Utah! Heather looked absolutely amazing in her wedding dress. And one of the things I love about Heather is that she is so chill and laid back. She wasn't even afraid of getting her dress dirty! She just had fun, and worked it. I am SO loving the way these bridals turned out because of it. Thanks to her super awesome sisters and sweet mama Jane for hauling around my fancy couch, and holding my reflector! I couldn't have done it without you. And thanks to Heather for being so fabulous, and fun, and carefree...and sorry about burning out your retinas by making you look at the sun, and look at my reflector. But hopefully it was worth it (ha ha!)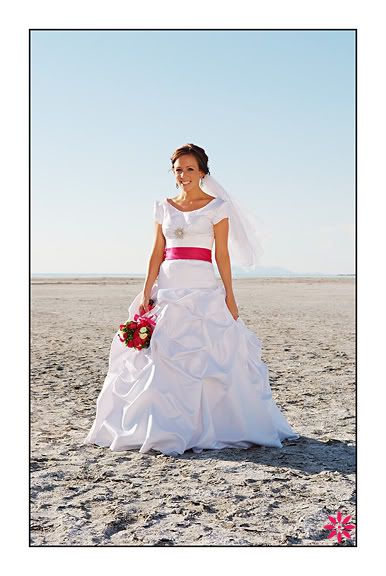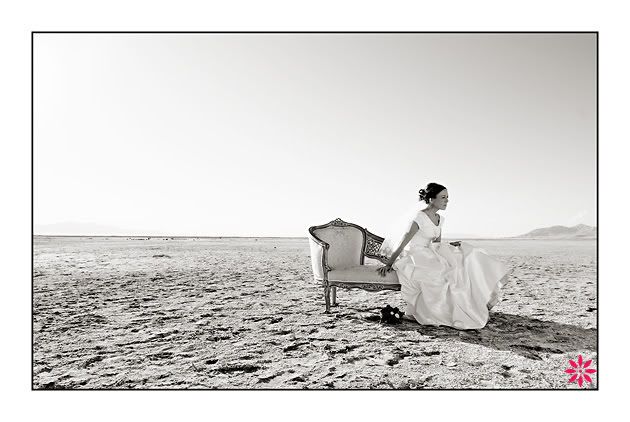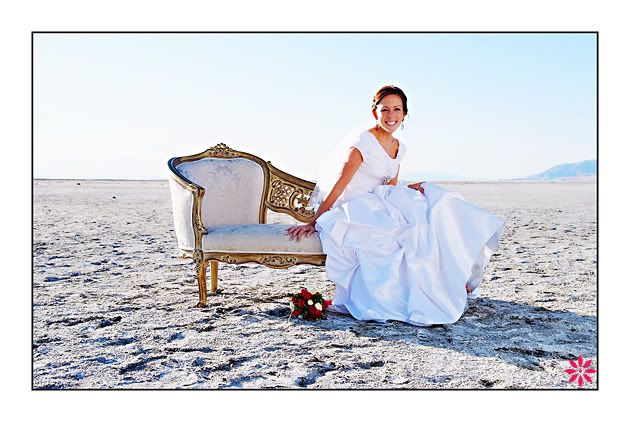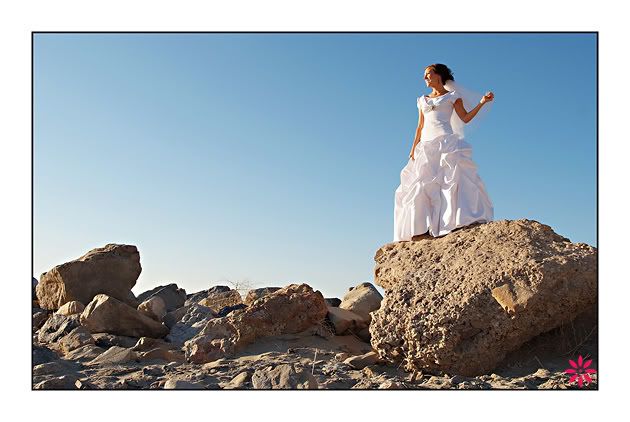 One of my very faves from the day....I just LOVE the emotion in it, it's so fitting of Heather's fun personality....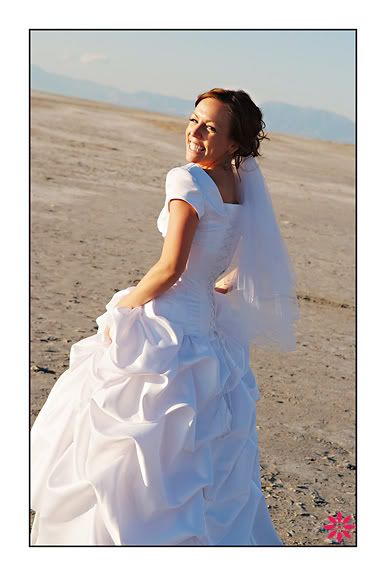 Ooh, I LOVE this one too...work it girl!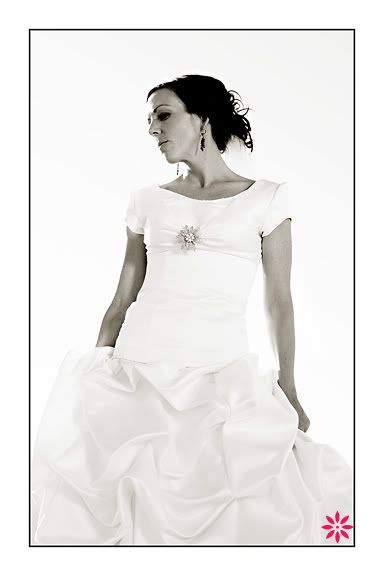 p.s. Thanks to
Anna Page
for referring Heather to me. I appreciate it SO much!