Okay, so I'm not really one to toot my own horn, but I'm just so excited about all exposure I received in the new issue of Utah Valley Bride. Not only did I get a featured wedding in the mag, but one of my images was chosen for the cover! Whoa! I am way ecstatic about it! And so grateful, and amazed, and happy, and so many things....
I obviously have to thank
David and Valerie
for being so amazing and having a "magazine worthy" wedding. And of course the beautiful
Valerie
....who wouldn't put her picture on the cover of a magazine? These two have become dear friends of mine, and I am forever grateful that I was able to get to know them through shooting their awesome wedding.
In addition to David and Valerie's wedding, I also had some images featured from the following weddings:
Ben and Lauren
Paul and Natacha
Lance and Jen
Rhett and Amanda
and a super hot picture of my sister from her bridal session, as well as an interview on "Photography Trends" and "Guestbooks."
It's all so exciting and I couldn't believe it when UV Bride contacted me to share all the good news.
I LOVE UV Bride because it really is a useful magazine for planning a local wedding. Of course their are other amazing wedding mags out there, but UV Bride is for REAL brides planning REAL weddings. And that's what I love about it!
Valerie's picture is the cover of the Spring issue of UV Bride. So it might be a few more weeks until you start seeing it on news stands. But pick up a copy and check it out when you do see it!!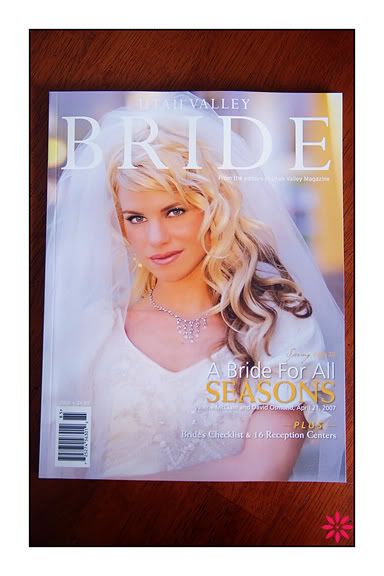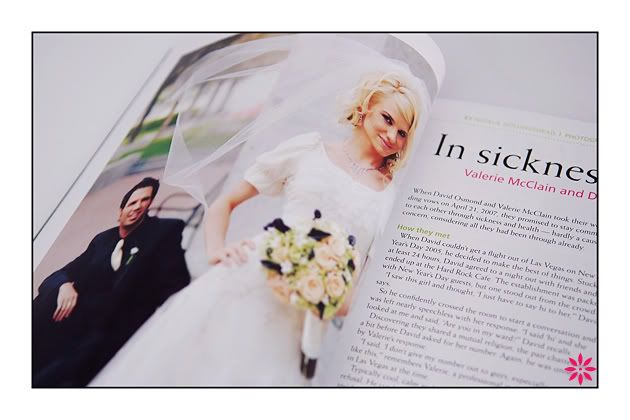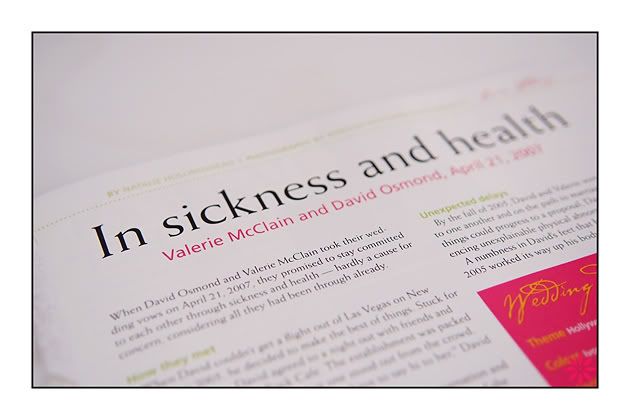 Other featured stuff: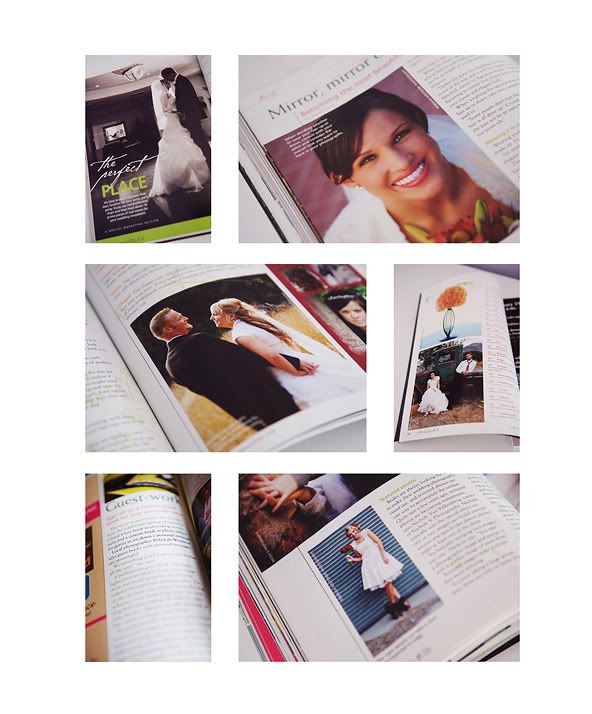 Thanks Utah Valley Bride!!